Student recruitment reinvented
Interns and young professionals: where can you still find them with today's war for students? Create a company profile and get instant access to our database. Our unique algorithm ensures that you only see matching profiles. 
Match with students who suit your company 100%.
Better matching and less time wasted, that is what we strive for. We make sure that you only see students who match the company.
The matching algorithm starts from the students' preferences. What company culture would they like to work in? Are there sectors or locations they prefer? Do they prefer working for a mature company with structure or a start-up?
Once you have also placed vacancies online, we can go a step further! We look at which competencies and skills you expect as a company and we match these with the information on the students' digital curriculum vitae. This means you don't just receive one matching score, but multiple scores so that you can see the areas in which the students score higher or lower!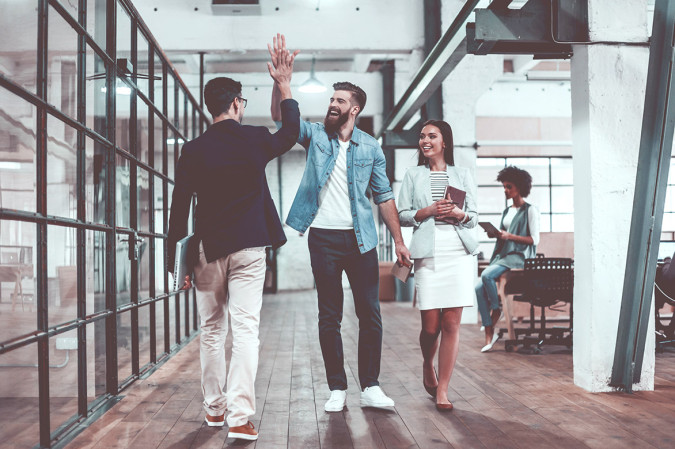 Still hesitant? Get started now, completely free of charge!
If you create your company profile today, you will immediately see which students match best with your company! You get to see their complete digital curriculum vitae, including their preferences and matching scores.
So I can really see everything on the platform for free? Yes, with the exception of the students' contact information. The digital curriculum vitae is displayed anonymously. If you are interested in a profile, you can send a contact request by using fynders. Those fynders are included in our license plans, but they are also available for purchase without a license.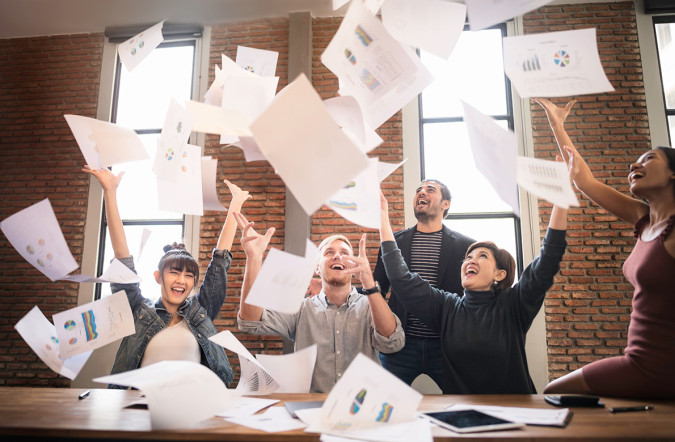 What can you do on the platform?
Post vacancies online
Did your job description for an internship or an entry-level job turn out a true masterpiece? We will promote it among the right students and make sure they can apply with just one click of a button.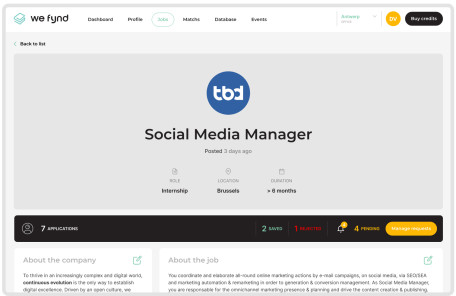 Find profiles yourself
Don't want to wait any longer for the right candidates to come to you? Search our database yourself. We provide you exclusively with profiles that match your company and vacancies. Thanks to our personalised filters, you will immediately find the perfect candidates.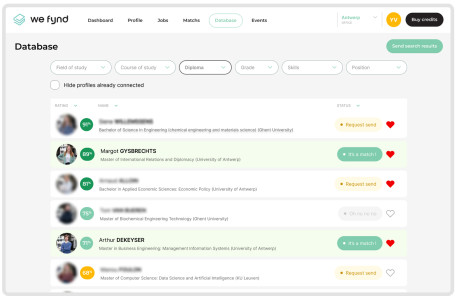 Promote events among students
Does your company want to attract the most interesting students for workshops, a crack-the-case or a career day? Use our database to select whom you certainly want to invite, based on our matching scores and filters.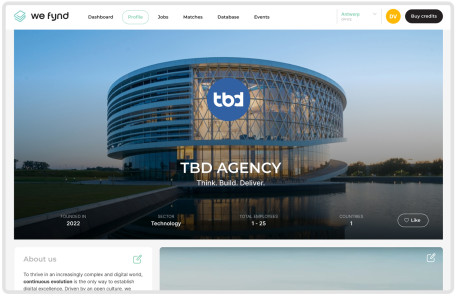 How does the platform work?
It has never been this easy to find students who are a perfect match for your internship or entry-level job.
Create a company profile
Create brand awareness and showcase your employer branding with a company profile! Indicate what makes your company unique to attract as many students as possible.
See the students that match you
We use the information from your company profile and vacancies to make sure you only see students who match your preferences.
Send contact requests
Have you seen some interesting profiles? Use our fynders to send them a contact request right away. You will receive a notification once the student has accepted or declined your request.
Contact your matches
The ball is now in your court! You can now schedule an interview with the student to see where they would fit best within the organisation.
What does the platform cost?
You can discover the entire platform for free! Have you found interesting profiles you want to get in touch with? Simply use our fynders to send them a contact request.
Do you work in a small company or multinational? Do you have a one-off vacancy to fill or are you looking for young professionals throughout the year? We offer different plans, both with and without a license fee, so that the platform is accessible to everyone.
As an early subscriber, you will receive an additional 15% discount. What's stopping you?